Attorney's Fees and How to Select an Attorney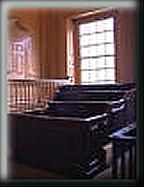 How to Select an Attorney:
How will you know one attorney from the next unless you are informed and ask the following questions?
Areas of Practice - Does your attorney limit his or her practice to certain areas and for how many years has he or she practiced law in those areas? In litigation which side has your attorney represented?

Mr. Harrison's present practice is 80% concentrated in Deceased Estates, Probates, Wills, and Real Estate Titles, Heir Property, Boundary Disputes and Conservatorships.

See areas of practice in this site. Mr. Harrison has practiced law for 45 years in the designated areas in question. With regard to personal injury work, Mr. Harrison has usually represented plaintiffs, but has also represented insurance companies and has served as Court Appointed Mediator assisting disputing parties and attorneys to explore settlement. In real estate and construction law, Mr. Harrison has represented homeowners, purchasers, contractors, and developers.
Will your attorney be available and accessible?

Attorney Harrison offers flexibility with regard to meeting with clients and if necessary will see clients in their homes, at the hospital, or at their car parked on the Courthouse Square.
Will your attorney explain the law to you and tell you what he is doing if you request it?

The client is best served by understanding as much as the client can regarding the law if the client has the interest and the time. In time charge cases your statement of account is a report of activity.



What is your attorney's practical background and work? Is it broad based and diverse?

See background and his biography.

Biography
Attorney John Wyly Harrison received his law degree, doctor of jurisprudence, in 1976 from the University of Alabama. He then served as Law Clerk to the Presiding Trial Judge of Madison County, Alabama. While beginning the private practice of law, Mr. Harrison also served for numerous years as a University Instructor of Law Courses.

At the University of Alabama of Hunstville, Mr. Harrison received the Huntsville Foundation Scholarship and was elected President of the Student Government by the student body.

Throughout college, Mr. Harrison worked as a warehouse porter, unloading trailer trucks and as a janitor and grocery store clerk.

Upon completion of his bachelor's degree, Mr. Harrison spent a year as a teacher for high school dropouts in a poverty program and then spent a year on Capitol Hill in Washington, D.C. in the office of Congressman Robert E. Jones.

While attending Sparkman High School, Mr. Harrison was Editor in Chief of the school paper and was elected Mr. Sparkman High School by his classmates.

Attorney's Fees
There are a variety of alternative agreements for attorney's fees. They include hourly time charge, flat fee for specific services, or contingent fees. In all cases, the client is responsible for the costs and expenses such as court costs, expert witnesses, court reporters, and other expenses.

Standard flat fee arrangements that may be entered into can include incorporations, powers of attorney, simple wills, and standard real estate document drafting.

Usually, personal injury, auto accident and insurance claim work is done on a contingent fee percentage of recovery with the client responsible, as stated above, for all costs and expenses. The percentage depends on the circumstances. Almost all other services are billed at an hourly rate.